Celebrating a Five-year Milestone Together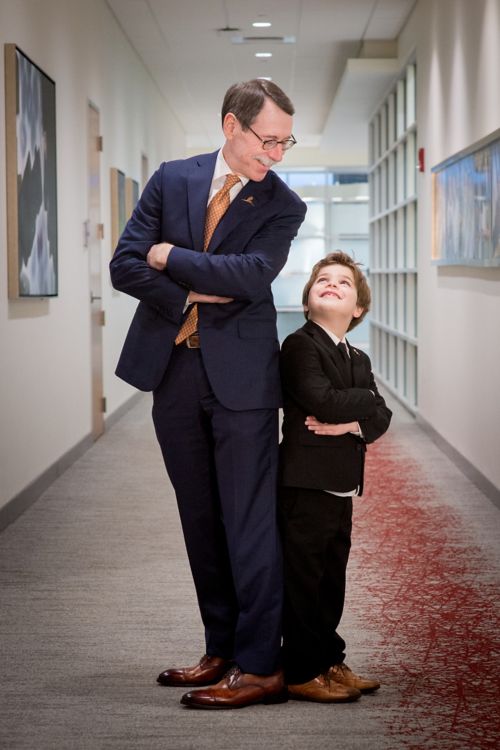 After a pediatric cancer diagnosis, it's easy to be overwhelmed with questions and information. Parents wonder which sites are trustworthy, relevant, and up to date. Questions and concerns persist through treatment and into survivorship.
After talking with patients and their loved ones as CEO and president of St. Jude Children's Research Hospital, I realized that there was no one place they could go to learn about pediatric cancer, its diagnosis and treatment, care and support, or even life after cancer. I wanted to help all families facing childhood cancer by developing a comprehensive website to meet their needs.
Guided by feedback from patients and families like yours, we launched the Together by St. Jude™ online resource 5 years ago. Families were involved every step of the way. They offered input about what information they needed and how they wanted to receive it. They also shared their experiences with other families facing similar journeys.
Over time, the site has evolved to include a video hub, a supportive community, a section dedicated to teens and young adults, and a blog. It has also grown to thousands of pages, offering information about many topics—from learning about a specific cancer type to finding a clinical trial.
All families face certain challenges when it comes to pediatric cancer, no matter where they live. That's why we offer information about diagnosis, treatment, and survivorship in 11 languages—Arabic, Burmese, Chinese, English, French, Hindi, Portuguese, Russian, Spanish, Ukrainian, and Urdu. We also plan to launch a Polish translation by the end of 2023.
Since its launch 5 years ago, more than 10 million users from over 200 countries and territories have visited Together by St. Jude. With new features and more content, we hope to reach many more families over the next year.
This month, as we celebrate Childhood Cancer Awareness Month, we want to share more about how we've enhanced the Together site, how it can help you and your family, and how you can connect with the Together community.
Through sharing your stories, your feedback, and how Together has helped you during your childhood cancer journey, you are helping us shape the future of pediatric cancer care. Knowledge is power, especially during a health crisis, and we want to give families facing cancer the information they need when they need it.
I hope you will stay connected to Together by subscribing to its newsletter. We look forward to expanding the site and encourage you to share your ideas, stories, and suggestions with us at together@stjude.org.