Social Workers Journey Alongside Patients and Families
It was the summer of 1997. I sat in a rocking chair watching a classroom of napping toddlers. Classical music played in the background.
As the children slept (or pretended to sleep), I flipped through my college catalog of academic majors. The university required students to select a primary course of study the summer before junior year. This meant I had to decide "what I wanted to be when I grew up."
As I considered my options, I stumbled across two fascinating words: Social Work.
"What is social work?" I wondered. "What do social workers…do?"
You may ask the same questions, especially if your child was recently diagnosed with a serious illness and assigned a medical social worker. So, I'll share a few things I have learned over the past 20+ years of being a social worker.

Before I share the what, I want to take a moment to share the why. I want you to know why I love our profession. And I want to share with you how patients and families have impacted our lives in remarkable ways.
As a clinical social worker (which I'll define in a moment), I have had the privilege of journeying alongside many families over the years. I have shared in moments of celebration and sorrow … of love and loss. 
I am grateful for each patient and caregiver who has shared their hopes, fears, dreams, and concerns with me. I've witnessed your resilience, strength, courage, and determination. I've also observed your tremendous capacity to heal. 
Over the years, you have reminded me that life is fragile. But love persists and endures. You've taught me to find beauty in ordinary moments and to look for the light in the darkest of times. 
You are the amazing heroes in my story and the stories of so many other social workers. You are our "why." 
Social work is a helping profession. We help people adapt to challenging life circumstances. Some social workers have undergraduate degrees. Others have masters or doctoral degrees. Many of us become licensed as clinical social workers (LCSW) and provide mental health therapy and counseling.
Social workers assist all kinds of people. I have colleagues who work in schools, counseling centers, and military bases. Others work in nursing homes, substance use treatment facilities, hospices, and private practices. Like me, many social workers serve patients and families in hospitals and clinics.
How can a social worker help?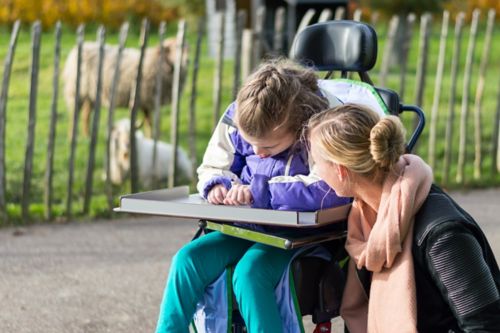 A child's illness affects the entire family. Many patients and caregivers feel overwhelmed. 
 Pediatric medical social workers help patients and families adjust to an illness and treatment plan. We are here for families as they experience many different emotions. We teach strategies to help families cope with the major changes, stressors, and losses that can happen. 
 Navigating the medical system can be challenging. We help patients and families communicate with the medical team. We also prepare patients to return home and school after treatment. 
Social workers support teens as they transition into adult care or complete treatment. Sometimes, this includes offering education about advance directives. We also refer families to community and financial resources, including wish-granting organizations.

Meeting with a social worker
To determine how to best help, we may conduct a psychosocial assessment. Social workers gather information about your family, including your emotional, social, and financial needs. We may also ask how you have coped with past stressors and identify sources of support and strength in your life.
Social workers can help you best when you openly share your thoughts, concerns, and challenges. I encourage you to be honest and direct.
Many people think it is better to hide emotions. They may avoid speaking about unpleasant situations or feelings. Some families fear judgment if they share their struggles. And it can be difficult to talk about personal information with a social worker you just met!
But remember that social workers talk with families every day who are in similar circumstances. We feel privileged to support you.
The social work profession emphasizes that every person has dignity and worth. We highlight your family's strengths and gifts. We realize it takes courage and vulnerability to invite us into your stories. We value your openness and trust.
When you are in need, a social worker stands ready to provide encouragement and hope throughout the treatment process.

Learn more about Social Work from: