Keep Up the Good Work: How the ADA's Workplace Protections May Help Young Adult Cancer Patients and Survivors
If you're a young adult affected by cancer and concerned about its impact on your job, you're not alone. The American with Disabilities Act (ADA) and other workplace protections may be able to help.
The ADA is a federal law that makes it illegal for state and local governments and private employers with 15 or more employees to discriminate against a job applicant or employee with a disability. It covers any stage of the employment process, including applying for a job.

Is cancer considered a disability?
You might not think that this law applies to you. But the ADA defines the word "disability" as an impairment that substantially limits a major life activity. Examples are eating, sleeping, or concentrating.
Cancer can affect major life activities. So cancer, or its effects, may be a disability under the ADA. It depends on the person's specific circumstances.
ADA protects against disability discrimination. It is not designed to have someone who is unqualified get or keep a job.
To be a "qualified" employee under the ADA, an applicant or employee must be able to do the "essential functions" of the job. The person must meet all job requirements and be able to perform the job duties. Every job has different duties.
But a job applicant or employee with a disability may ask for "reasonable accommodations."
What are reasonable accommodations?
But how do you know what reasonable accommodation you may receive? This depends on the work environment itself and your own needs and limits.
Examples of reasonable job accommodations include:
Moving file drawers to a more accessible location.
Calling into a meeting instead of joining in person while recovering from treatment. 
Providing a seat for a cashier if the employee needs to rest.
Slight change in schedule for a doctor's appointment 
Keep in mind that just because you ask for an accommodation, it doesn't mean you'll receive it.
The process is designed to be interactive. Both the employer and employee work together to find a solution. 
An accommodation should not pose an undue hardship on the employer. What is an "undue hardship" depends on the employer and the job. 
Are there steps in the process of requesting an accommodation?
There are no specific steps in the process of requesting accommodations.
The Job Accommodations Network (JAN) has a sample form that you may find helpful. It is similar to something an employer might ask you to fill out. It can be helpful for you to think about what you would say or write in response. This document is part of a list of forms found here. JAN is an organization that provides information about job accommodations and disability employment issues.

What things should I consider before talking to my employer?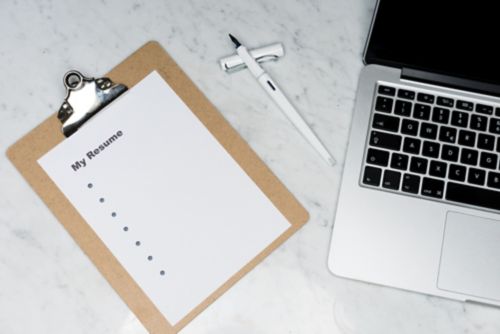 The decision to disclose a disability is a personal one. Think about what you would like to share. Think about if you need a reasonable accommodation or need to take time off from work beyond your sick days.
In general, an employer must keep confidential any medical information they learn about an employee or an applicant. But there are exceptions. For example, information may be disclosed to provide a reasonable accommodation.
The Cancer Legal Resources Center has a free webinar series, including one on "Cancer and COVID," where you can learn more about your rights.

Knowing your legal rights and how to enforce them can help you protect yourself today and prevent legal problems in the future. For more tips or answers to your cancer-related legal questions, contact the CLRC at (866) 843-2572 or visit the CRLC.
Disclaimer: Through this article, the author is not engaged in rendering any legal or professional services by its publication or distribution. It is not intended to be legal advice or establish an attorney-client relationship