What Are Superfoods? 2 Tasty Recipes Add Healthy Foods to Your Diet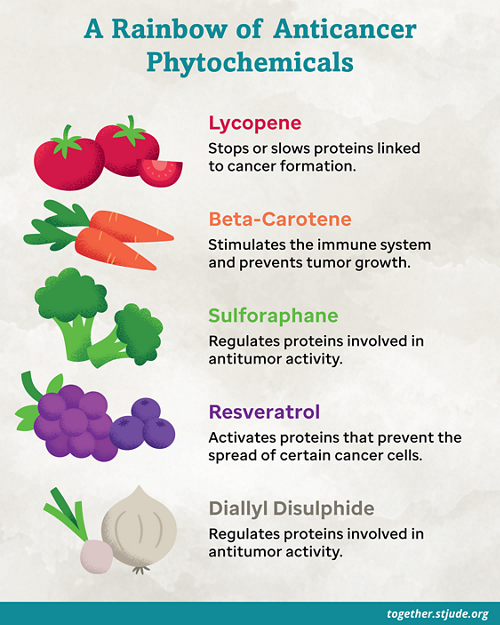 Many people have heard the term "superfoods." The reason why superfoods are so super is because they contain nutrients that provide health benefits. Some superfoods have substances that may help reduce the risk of certain types of cancers, according to the American Institute of Cancer Research.
Superfoods contain compounds called phytochemicals. They are found in fruits, vegetables, grains, beans, nuts, seeds, and other plant-based foods. The benefits of adding these foods into your diet may range from boosting your immune system to preventing or slowing down the development of certain types of cancer.

There are five main phytochemicals:
Lycopene (found in reddish fruits and vegetables)
Beta carotene (found in yellow and orange fruits and vegetables)
Sulforaphane (found in green vegetables)
Resveratrol (found in blue and purple fruits)
Diallyl disulphide (found in garlic and onions).
A diet rich in superfoods - or simply adding a few fruits and vegetables to your meals each day - can make a big difference in your overall health.

How can I add superfoods to my diet?
Try these recipes from the St. Jude Children's Research Hospital Delish Nutrish cooking class to help you get started on your superfood journey.

Healthy Bean Burger recipe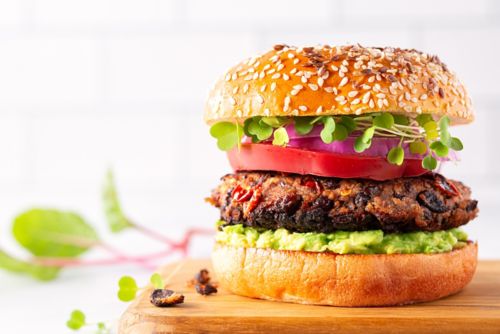 2 T diced onion
1/4 cup diced portabella mushroom
1/ 4 cup of diced onions
1 cup cooked beans of your choice
1/4 cup oat flour
1/4 tsp garlic powder
1/4 tsp onion powder
1/4 tsp chili powder
1 tsp low sodium soy sauce
1/2 T olive oil
1 whole wheat/whole grain burger bun
Heat a non-stick skillet over medium heat. While pan is warming up dice onions and mushrooms. Add to warm pan and cook until tender, put in a mixing bowl.
Add to mixing bowl beans, oat flour, seasonings, low sodium soy sauce, and oil.
For the best texture use your hands to knead the bean mixture into patties.
Once patties are formed, add to a warm pan, and cook on both sides until browned, 2-3 minutes.
Put patties on whole wheat hamburger buns and dress with desired toppings: tomato, spinach, avocado, cheese, etc.

Healthy Asian Zoodle Salad recipe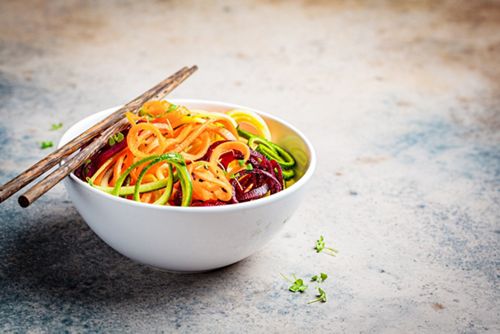 1 small zucchini or ½ of a large
1/2 of a medium size carrot
1/2- 1 whole red bell pepper
2 Tbsp peanut butter
2 Tbsp lime juice
2 Tbsp water
1 tsp low sodium soy sauce
1/2 tsp sesame oil
Using a "spiralizer" create your raw zucchini noodles, place into a mixing bowl.
Shred carrot using metal grater, add to mixing bowl
Slice red bell pepper into strips, add to mixing bowl
To make dressing add to a separate mixing bowl the peanut butter, lime juice, water, low sodium soy sauce, and sesame oil. Stir well to combine.
Add dressing to salad mixture and toss well to combine dressing in salad and serve!

Find related content on Together, including articles on: