Podcasts Are a Meaningful, Interesting Way for Teens, Young Adults to Pass Time at a Hospital During Cancer Treatment
After being diagnosed with cancer, you may feel like everything is being taken away from you. Your sense of normalcy, your ability to hang out with your friends, your hair…  and it's wildly unfair.
Once you've started treatment, you will spend more time away from home, school, and work. You will instead find yourself spending that time inside the walls of a hospital. You may find yourself sitting, waiting, wishing to have more control over the hours in those days.
Waiting Is a Big Part of Cancer Treatment
I know what you're thinking. You didn't expect that 30-minute appointment to turn into a 4-hour chunk of time in the middle of your day. But sometimes that happens. And as the weeks pass by, you may look back on your treatment journey and feel frustrated that cancer took one more thing away from you - time.
Whether you're spending time in a waiting area, an infusion room, or in your car commuting to and from the hospital, you deserve to claim every minute of your time in a way that is meaningful and interesting to you.
This is not a post telling you to put those care packages you've received to better use. I know your relatives and friends meant well with those adult coloring books, journals, and craft kits.
This is also not a post telling you to make the most of your time by getting ahead on your homework or by encouraging you to take up a new hobby (I'm looking at you, knitting). I fully support extra naps and Netflix binges.
But if we're being honest with each other, how many times can you really re-watch Stranger Things or The Great British Baking Show without wanting to shake things up a bit?

Podcasts to the Rescue from Boredom
Enter: podcasts. Your new companion. Your weapon against cancer's attempt to dictate how you'll fill the random voids in time as you wander through (or lounge around) the hospital waiting areas. Your opportunity to connect with others without actually having to socialize, for those days when you just need to retreat. And, of course, your chance to become an expert on any niche topic.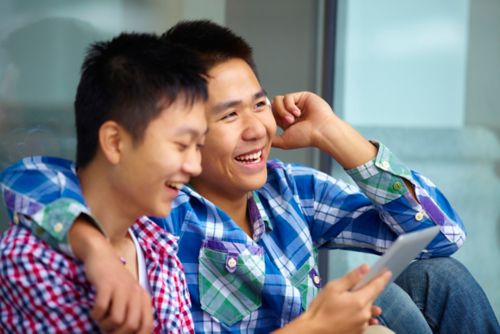 This podcast is for anyone who listens to any kind of music. Seriously. Without focusing on a particular genre, host Hrishikesh Hirway invites musicians to join him on-air to share the most intimate details of their music-making process with listeners.
Each episode focuses on one artist and explores the depths of the work and creativity that went into writing and performing one of their original songs. Episodes are released every two weeks and last around 20 minutes each. And if you find that you really love this show, you're in luck. The audio-based show has since developed into a Netflix documentary series, and it is completely bingeworthy.  
Hosts Josh and Chuck want to share stuff you should know. There's no theme here, other than that each episode talks about stuff that … well, you guessed it, you should know. Topics covered include recounting historical events, sharing interesting stories about people, or reviewing how things (like pain, class action lawsuits, or pimento cheese) work.
Sounds totally random, but also intriguing, right? Not every episode will interest you, so be sure to scroll through the titles to find topics that grab your attention. After listening to some episodes from this show, you're bound to be the friend that everyone looks to for answers on trivia night. 
Whether or not you'd describe yourself as an athlete, you'll probably agree with me on this: Olympians are fascinating. The kind of fascinating where -- even if you never dreamed that you'd care about synchronized swimming -- once you hear about the dedication, training, and meaning behind the sport from the eyes of an Olympian, you feel suddenly inspired to find an Olympic-sized swimming pool and try it out for yourself. Okay, maybe that's a stretch, but there is something incredible about the physical and mental toughness of Olympians.
In the Olympic Channel Podcast, host Ed Knowles interviews the world's top athletes to share stories each week that are sure to inspire any listener. 
It is exactly what you think it is. In this podcast, host Phoebe Judge reads a mystery. With each episode lasting only around 20 minutes, Phoebe has dedicated entire seasons (12 to be exact) to reading popular mysteries.
Unlike an audiobook, this podcast breaks down a novel over several episodes, giving listeners a chance to try to solve what might happen next in between chapters. From Agatha Christie classics to Sherlock Holmes stories, reviewers rave that one of the best features of this show is Phoebe's voice itself. Her cadence and tone provide a soothing narration to experience these mysterious classics in a new breath of life.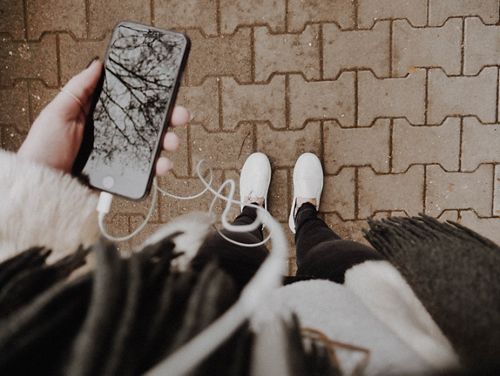 Calling all pop culture followers! If you feel like you just can't get enough of the latest pop culture news, you probably will feel differently after tuning into this NPR show. Now releasing daily episodes, this round-table style podcast consists of hosts and guests sharing their- sometimes opposing- opinions and reviews on the hottest media today.
Books, TV shows, video games, celebrity events, movies, and more are discussed, with each episode featuring one media topic. Browse the titles to find something you're interested in, or just hit play and let the episodes roll, inviting you to learn about new topics. 
Have you ever considered dabbling in mindfulness or meditation, but aren't quite ready to commit to independent sessions? I get it. Sitting down with an intention to meditate often leads to unfocused thoughts scattering across my mind's landscape. But this podcast offers a good place to become engaged in meditation.
Hosted by Rohan Gunatillake, the creator of the app Buddhify, each episode invites a guest to share a story. Calming music underlies the audio track, and within the storyline meditative prompts are offered that will guide the listener to experience mindful moments. Reviewers are known to find favorite episodes to revisit during stressful times and to view each episode as a gift. This is a perfect 'no pressure' opportunity to begin or to strengthen your meditative practice. 
Some of you may want to escape your cancer experience through podcasts, while others want to lean in. For those interested in connecting with other young adult patients about their experiences with cancer, check out Life on Pause, a podcast created and produced by young adults with cancer at Penn State Health.
Although newer to the podcast landscape (meaning, there's only a few episodes released right now), this show is undeniably relatable to any young person navigating cancer treatment, and everything else that comes with it. 
Whether you want to distract yourself with the latest pop culture news or want to finally solve a classic mystery, these podcasts are sure to make your downtime at the hospital a bit more bearable.