You Can Help Raise Awareness During International Childhood Cancer Day
February 15 is International Childhood Cancer Day. Each year throughout the world, more than 400,000 children and adolescents under the age of 20 are diagnosed with cancer.
The survival rate depends largely on where patients live. In higher income countries such as the United States, the survival rate is about 80%. In lower income countries, it can be as low as 20%. 

There are many reasons for this gap. In lower-income countries, there may not be as many doctors, clinics, and hospitals available for families. In some cases, cancer is not caught early enough so that it can be successfully treated. Families may not be able to pay for care.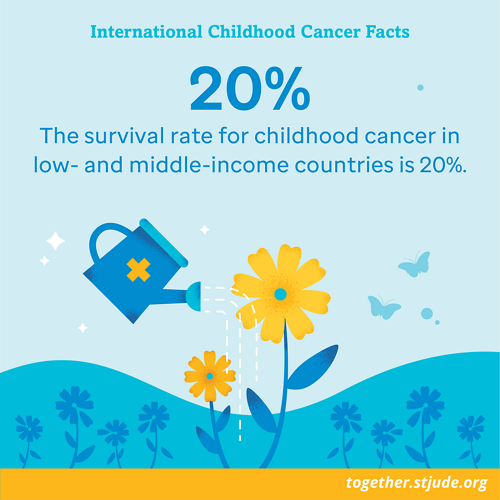 We can all do our part to help raise awareness. If you know someone affected by childhood cancer, let them know you care and offer to help in some way if you can.
One way to help is share Together. Powered by St. Jude Children's Research Hospital, we offer trustworthy, easy-to-understand medical information, practical resources, and shared stories from childhood cancer patients and families who have experienced cancer. Together is available in 8 languages.

Through information and resources, we can offer families strength, hope, and encouragement. 
For more information about International Childhood Cancer Day, visit the ICCD site.