Researchers Around the World Join Forces to Understand COVID-19's Impact on Children and Teens with Cancer
When the COVID-19 pandemic swept the world in 2020, doctors faced the challenge of treating a novel virus. And those caring for children and teens with cancer had extra concerns about how the coronavirus would impact their patients.
"It was a new disease, a new entity. We didn't know how it was going to behave. At that point, we didn't know how it was going to behave with children. We didn't know how it was going to behave in people with cancer. There was just very little we knew," said Sheena Mukkada, MD, St. Jude Departments of Global Pediatric Medicine and Infectious Diseases.
But Dr. Mukkada and her colleagues wanted to learn about the respiratory virus and how it would affect childhood cancer patients. That's how the Global Registry of COVID-19 in Childhood Cancer was born.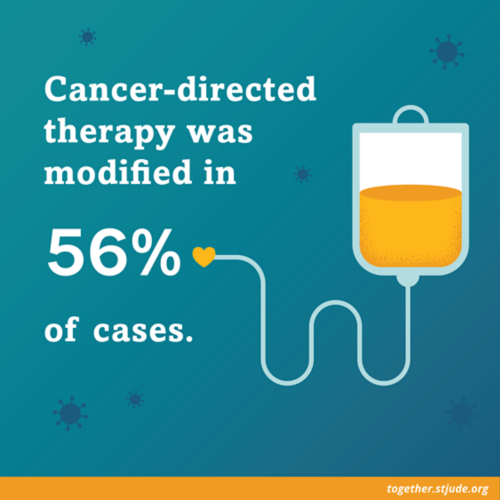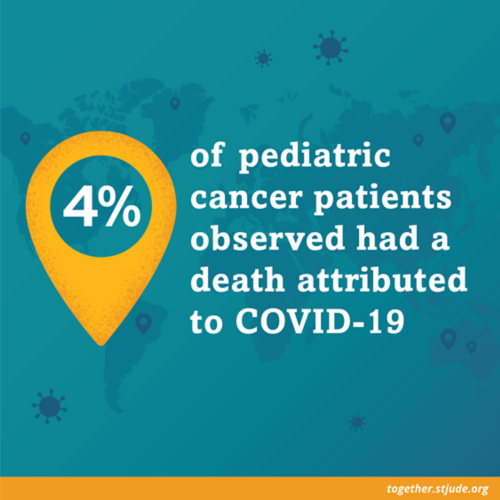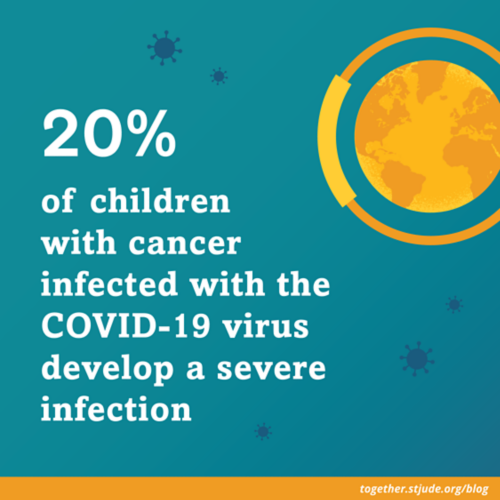 St. Jude Children's Research Hospital and the International Society of Paediatric Oncology (SIOP) opened the registry in 2020. Doctors from 45 countries and 131 institutions have contributed so far.
The registry is the first international study to describe the outcomes of a large group of children and teens who have cancer or stem cell (bone marrow) transplants and COVID-19.
Doctors already knew respiratory illnesses can cause serious complications for children with cancer.
"We had even more concerns for our population of children with cancer because we know that children with cancer can have more severe disease with other respiratory viruses. And we really didn't know if we were going to see that same syndrome play out with COVID-19," Dr. Mukkada said.
The first findings from the registry were published in The Lancet Oncology on August 26, 2021. The study looked at the outcomes for 1,500 children between April 15, 2020, and February 1, 2021. And they underscored the increased vulnerability of children and teens with cancer.

20% of children with cancer developed severe symptoms compared to 1-6% of children in the general population
17% required admission or transfer to a higher level of care
4% of patients died due to COVID-19 infections compared to less than 1% of general pediatric patients
56% of children and teens on the registry experienced a delay in cancer-related therapies and treatments

Beyond the data, Dr. Mukkada explained the importance of global collaboration to the ongoing project. The recent article in The Lancet Oncology has more than 150 co-authors.
"We really wanted this to be the global manuscript. And, it has really been wonderful to see the outpouring of excitement and support we've had from the community, who's obviously facing terrible constraints because of COVID-19. And yet, everybody's really excited about the fact that, even out of this, we managed to produce something together. So, that's really the product that I see out of that," Dr. Mukkada said.
The registry is still open. It's currently enrolling children and teens under the age of 19. You can visit the registry online to see data and graphics about the registry.
Tips for Protecting Children and Teens with Cancer
If your child is undergoing cancer treatment, it's important to take all the steps you can to protect them against COVID-19. These proven guidelines can help:

Get vaccinated. Vaccines reduce the risk of infection. Vaccines are available for people 12 and older. They protect against severe COVID-19. These vaccines are safe and effective.
Wear a mask. Masking at school and while out in public will help protect your family.
Practice social distancing. Maintain 6 feet of distance with others when you can and avoid large crowds.
Wash your hands often. If you can't wash your hands with soap and water, use an alcohol-based hand sanitizer. 
Encourage others to get vaccinated. Getting the vaccine is a personal choice.
You can learn more about COVID-19, including answers to common questions, on Together.

Find related content on Together, including articles on: