The Together Team
The Together team will publish articles on the blog to keep you updated on topics relating to childhood cancer. We will also discuss what's new on the Together website and highlight resources for families and patients. Our goal is to enhance "Togetherness" by staying connected with you.
Together is a comprehensive online resource for childhood cancer patients, survivors, and their families. We provide trustworthy medical information and connect readers with personally relevant topics in a clear, easy-to-use format.
Posts by The Together Team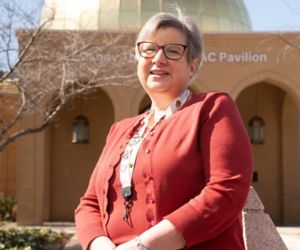 My Cancer Survivor Story: Sandy Owen
September 22, 2022
In 1972, doctors diagnosed 4-year-old Sandy Owen with acute lymphoblastic leukemia, the most common form of childhood cancer. She had less than a 50% chance of survival. Chemotherapy and radiation treatments cured her cancer. Now, 50 years later, she lives each day to the fullest.
Read this blog post
Load more posts