Facing Cancer Together: A Story of Two Best Friends
I still remember the day in 7th grade when Margaret gave me a friendship bracelet. I was never very crafty, but I could tell the handmade bracelet took hours to make. Margaret was smart, funny, and trustworthy. So, I was honored she had spent so much time making something just for me! Almost 10 years later, the bracelet is now a reminder of what Margaret and I have experienced together.
Cancer is not common in teens, so the story of two high school best friends getting diagnosed with the same cancer sounds like something written for a Hollywood movie. Yet, Margaret and I were both diagnosed with papillary thyroid cancer within a year of each other.

When I was diagnosed with thyroid cancer in July 2015, Margaret was a huge part of my support system. She stayed by my side through 2 surgeries and was a loyal friend who constantly checked on me. I was only 16, and Margaret helped me feel like I could still be a normal teenager. Who would have guessed that Margaret would face the same diagnosis less than a year later?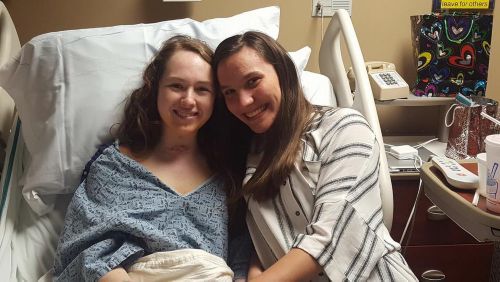 The first sign of cancer for me was a lump on my neck, and I always told my friends to "check your neck." That is how Margaret noticed she had a suspicious lump on her neck. Other symptoms, like fatigue, mood swings, and weight changes, soon followed. By February 2016, Margaret was having a biopsy.
I remember the day she told me her diagnosis like it was yesterday. I was sitting in a restaurant with my family when I received the call, and I could not finish my meal. I was shocked and devastated. When you are going through something so difficult, the last thing you want is for your best friend to go through it too. From that point on, we knew we were in this together.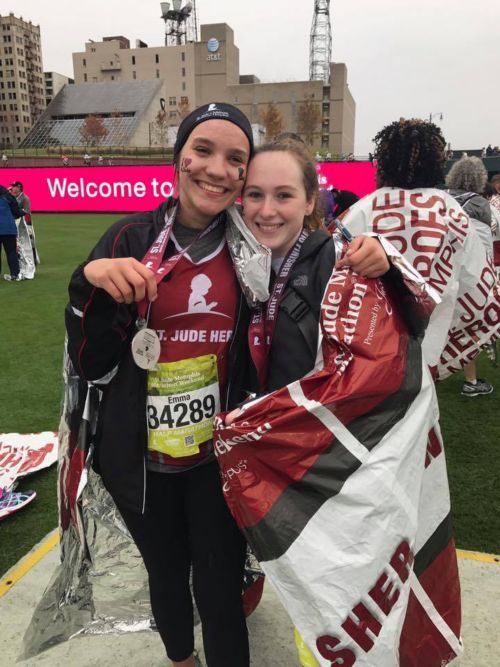 Friday night football games and school dances turned into doctor appointments and hospital visits for both of us. We relied on each other for comfort and understood what each was going through. We were able to let out frustration when times were hard or when we didn't feel our best.
One thing I love about Margaret is her "get it done" attitude. She is a strong person who does not back down until the job is finished. I looked up to her during our cancer journey, and I will always admire her strength. Margaret and I were close before cancer, but she is my best friend for life now! We have completed two half-marathons, went to college, and traveled together. Our friendship has helped me navigate life with cancer, and I will continue to cherish that friendship bracelet as a symbol of our journey.

Find related content on Together, including articles on: