Emma Gilpin
P.R. Student at University of Memphis and St. Jude Intern
My name is Emma Gilpin. I live in Memphis, TN where I was born and raised. Currently, I am a Public Relations major at the University of Memphis. I am also interning at St. Jude Children's Research Hospital. After I graduate, I hope to work with nonprofit organizations. In my free time, I love to dance and go to concerts.
I was diagnosed with Radioactive Iodine Resistant Papillary Thyroid Cancer in July of 2015. During treatment, I had two surgeries. Because I can't undergo the most common form of treatment for my type of cancer, I have been in a watch and wait stage for four years now. However, I am stable and healthy! Being diagnosed in high school was hard, but having the support of my friends, families, and doctors helped me through.
Posts by Emma Gilpin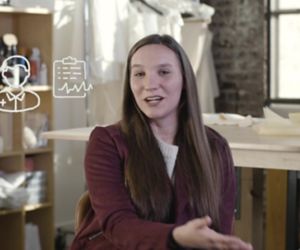 Getting the Facts About My Care and Treatment
October 26, 2021
Learning about my cancer diagnosis and treatment helped me feel more comfortable. Finding resources that are clear and understandable help you become more knowledgeable about your care and treatment. This process is part of something called personal health literacy.
Read this blog post