Jennifer Harman, PhD
Associate Member in the Department of Psychology
St. Jude Children's Research Hospital
Jennifer Harman, Ph.D., is a psychologist at St. Jude Children's Research Hospital. She works as an associate member in the Psychology Department. She also serves as assistant director of the Psychology Clinic and as the clinical leader of the Early Childhood Clinic. The Early Childhood Clinic is an interdisciplinary clinic that Dr. Harman helped launch in 2015. This clinic focuses on the promotion of developmental skills and social, emotional, and behavioral functioning of infants and toddlers undergoing cancer-directed treatment. Dr. Harman is an expert on infant and early childhood mental health, behavior, child development, young child assessment, and early childhood education. 
Posts by Jennifer Harman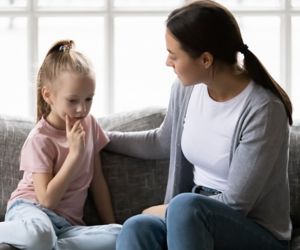 Positive Parenting
June 15, 2022
You may have heard your pediatrician mention "positive parenting" during well-child visits. Or you may have read about the topic in parenting magazines or blogs.
Read this blog post