'Things I wish I'd known': From Leukemia Survivor Emily Browne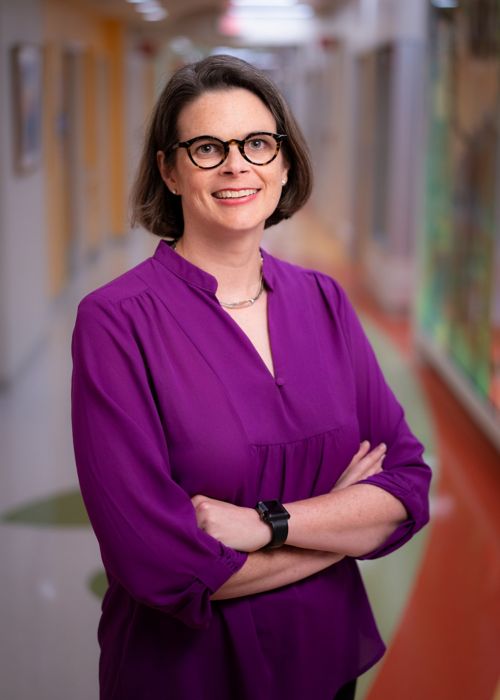 To my fellow childhood cancer survivor,
Congratulations on reaching another huge milestone in your cancer journey — the end of treatment! I wanted to share a few things that I wish I'd known when I finished my own cancer treatment.
Mixed emotions
Right now, you might feel excited, stressed, free, anxious, and uncertain. You may feel these things all at the same time. This is normal. A mix of feelings might come and go. They might last for the next few months or even years.
You counted down the days until that last dose of chemo. But, at the same time, the treatment and frequent doctors' visits felt like a safety net. Now you're waiting and hoping that there are no signs of the cancer's return or of serious late effects.
Getting "over" it
As your hair grows back and other outward signs of treatment fade, your cancer journey is not visible anymore. People around you may stop offering extra support and attention. Some people may expect you to "get over it" and move on with your life. 
You can decide how much of your cancer experience you want to carry forward. You may wish to pick up life exactly where you left it. You may wish to give back in some way. You might want to support research and future patients. You might incorporate your cancer experience into your everyday life of school, work, hobbies, or relationships. These are personal decisions. It may take time to figure out what makes sense for you.
Survivor guilt
Many patients share that they did not fully appreciate and process their cancer journey until their treatment ended. You might think about other patients you met at the hospital. Some of them may have had setbacks such as a return of their disease or serious side effects.
You may begin to wonder why you are doing well when others are not. You may even feel guilty about your current health. This is normal. But it can be hard to understand for those who have not faced a similar life-threatening experience.
Additional Survivor Guilt Resources
Needing to talk
The end of treatment is a big transition. You might need to meet with new doctors or reconnect with existing ones. Returning to school, work, or even routine tasks may feel different than before. It may take some time to figure out your "new normal."
You may find that relationships have changed. You might feel alone or think no one else can understand what you have gone through. Talking with a counselor, therapist, or other mental health provider about these feelings can be helpful. Please seek help if you have emotional distress. Talk with a professional if these feelings become severe and disrupt your everyday routines.
I experienced all the above. I was prepared for hair loss, nausea, and low blood counts during treatment. But I imagined life would instantly return to normal once treatment ended. I had supportive family and friends. And yet, it was hard to talk to them about these topics. I'm glad that I found a counselor who could help me realize that these were all normal thoughts and feelings.
Wishing you good checkups and a smooth transition back to everyday life,
Emily