My Cancer Survivor Story: Overcoming Cultural and Gender Barriers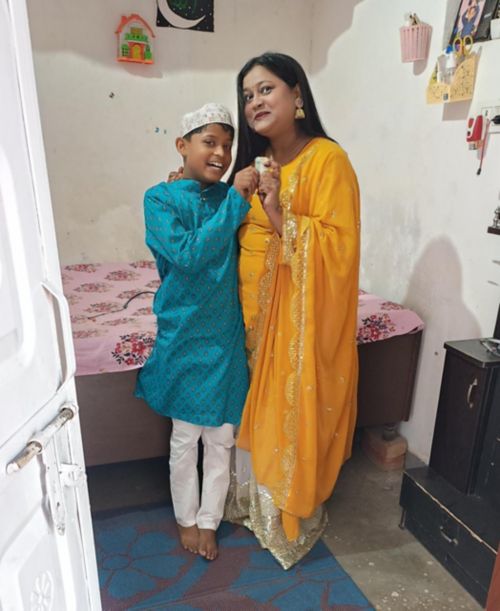 My story with childhood cancer began when I was 12 years old, on the day of the Raksha Bandhan festival. That day, I fell unconscious while waiting to tie Rakhi for my cousin. When I regained consciousness, I was in the hospital.
I was sent home after a 5-day stay in a New Delhi, India, hospital. Then the bleeding recurred, forcing my family to rush me back to the hospital. This time, I had to endure a 10-day stay. When the problem persisted, doctors suggested surgery. During surgery, they realized my bleeding could not be stopped.
My family took me to the government hospital. I had many challenges during my treatment. When I arrived at the hospital, the doctor said there was no blood for transfusion, and he refused to treat me. He told my family I would not survive and asked them to take me home. My father refused. The doctor finally arranged a blood transfusion, and my treatment started.
A biopsy showed that I had an advanced stage of rhabdomyosarcoma. My treatment started with five chemotherapies. Then I had surgery to remove my uterus, followed by chemotherapy and 30 radiation therapies. I was on maintenance for 2 years and again for 3 years, when I had my follow-up every 6 months.
After 5 years, the doctor said I could have a normal life, but I had to take care.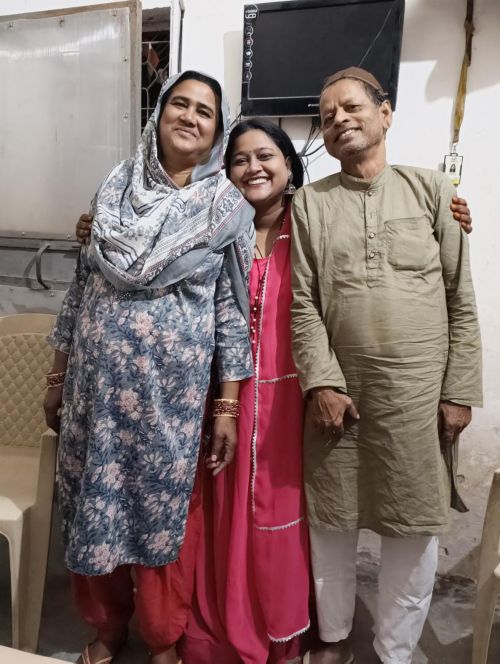 Struggles of a woman with cancer in Indian society
I grew up in a culture where daughters are seen as less important and less capable than sons. When my family and relatives learned that I had cancer and needed blood transfusions, my relatives said they would not give blood to a girl as it would be a waste of time and blood. They believed that cancer was incurable, so I would not survive. And even if I survived, my family would have spent money intended for my dowry on treatment.
But the biggest issue with my relatives during my cancer treatment was when they learned that my uterus had to be removed. They were concerned that I would not get married if my uterus was removed, as I could not be a mother. My relatives discouraged my parents from seeking treatment. But my parents were against such a view, and they worked hard to get me treated. My mother said, "Sitara can adopt if she cannot become a mother." I adopted my sister's son after I completed my treatment. He has been living with me for 7 years.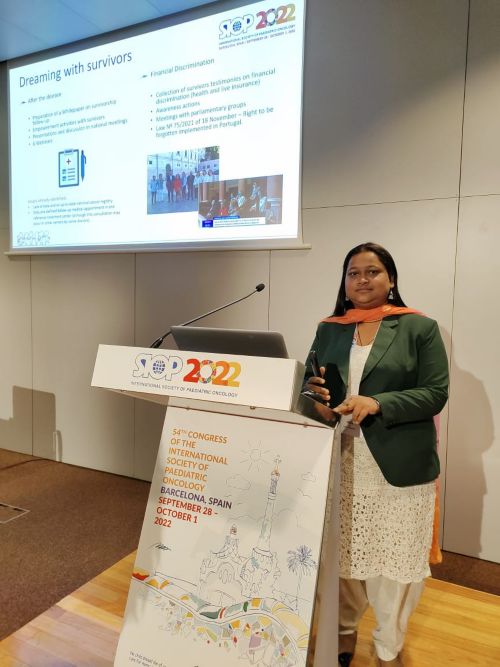 My father raised me to be a strong and independent woman. During my treatment, I thought about other children with cancer who might not get cured because of their limitations. When I shared this with my father, he suggested working in the childhood cancer field since I could help others with my story. That day, I decided to find a job that enabled me to help children with cancer.
This is how I ended up joining CanKids KidsCan, India, where I currently work as a deputy manager in the Resource Mobilization department. My work allows me to be actively involved in fundraising. Unfortunately, the ability to access and pay for treatment is one of the most critical factors for surviving childhood cancer. In my work, I work closely with donors, writing letters and speaking with them on the phone or in person. I feel fulfilled that I can be part of the treatment journey of those families and their children through my fundraising work.
Sharing hope, inspiring others
Life as a survivor has its challenges. Some late effects of the disease or treatments might remain with us. Late effects are side effects of cancer or its treatment that appear months or years after cancer treatment has ended. We might have a little pain in the back, pain in the hands, or it might affect our appearance. But those never make me feel discouraged—never make me feel down. I know I am strong, and this journey even makes me stronger.
Growing up in a patriarchal culture, I proudly say that I am an independent woman, have a job, have adopted a child, and am a survivor.
I am grateful for my journey. It has enabled me to travel around the world, share my story, and inspire others. I have given presentations in Spain and the United States. None of my relatives have done that—not even the men. But I will not stop there. I want to go to many more places and continue sharing my survivorship story to inspire others.
This is the story of my triumph over cancer. I have had sad experiences and also happy ones. I am grateful for my journey, the people who have been there with me, CanKids KidsCan, and the opportunities this journey has provided me. Cancer has taught me to be resilient and to turn my weakness into strength.