Learn More About Coronavirus, COVID-19 Vaccine on Together
Just over a year ago the word coronavirus entered our everyday language, and the first cases of COVID-19 were diagnosed in the United States.
The Together team continues to work with St. Jude Children's Research Hospital subject matter experts to provide trustworthy information about COVID-19 and how it may affect childhood cancer patients and long-term survivors.

We have a section of Together devoted to COVID-19. It includes more than 15 articles for parents, patients, and long-term survivors of childhood cancer along with a coloring book and activity book. Along with medical information, it features stories on how to care for someone with COVID-19, how the pandemic may affect us spiritually, and how it affects students in K-12 school and college.
How Does Coronavirus (COVID-19) Affect Children with Cancer?
Children of any age can become sick with COVID-19. But most children do not become as ill as adults.

Children with cancer raise special concerns because some cancers and cancer treatments can weaken the immune system. 
Overall pediatric cancer patients with COVID-19 have done relatively well. Most either haven't experienced symptoms or have only had mild symptoms. But close observation is needed because it's possible that more severe illness could occur.
How Does Coronavirus (COVID-19) Affect Long-Term Survivors of Childhood Cancer?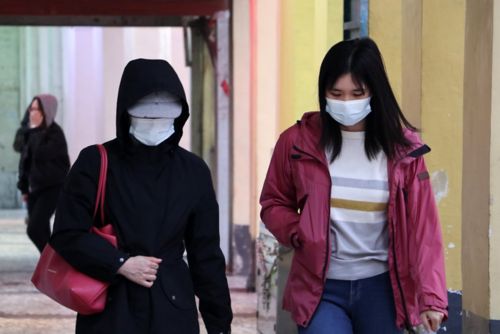 Childhood cancer survivors as a group are not at higher risk for COVID-19 illness or complications. But some survivors may be at higher risk for developing complications because they have certain medical conditions. In some cases, they developed these conditions because of the cancer treatments they received during childhood or adolescence.  

For more information, read our article about COVID-19 and childhood cancer survivors. 
Can Children Get the COVID-19 Vaccine?
As of Feb. 4, 2022, the FDA has approved the Moderna vaccine for people 18 and older. The Pfizer-BioNTech vaccine is approved for those 16 and older. 

Late last year, two vaccines were authorized for use in the United States. The Pfizer-BioNTech vaccine is for people 16 and up. The Moderna vaccine is authorized for those 18 and older. Each vaccine requires two doses.

The COVID-19 vaccine must be tested and proven safe in children before people younger than 16 can take the vaccine. Children are not little adults. A vaccine safe in adults may not be safe for children.
Vaccine testing in children is underway. Pfizer has enrolled children ages 12 and above. Moderna plans a similar study. Other vaccine companies also will enroll children in vaccine trials.
You can read more about childhood cancer patients and the vaccine here.

Can Long-Term Survivors of Childhood Cancer Get the Vaccine?
Childhood cancer survivors can get the vaccine if they are old enough. Survivors should get the vaccine once it becomes available to them, provided they do not have a health condition that would prevent them from getting it, such as an allergy to ingredients in the vaccine.  

Since supply of the vaccine is limited, it is being given out in phases. People with the highest risk of serious complications of COVID-19 will likely get the vaccine in earlier phases. Being a childhood cancer survivor is not a high-risk category in itself. Being older and having certain medical conditions may put you in a higher-risk category. 
For more information, please read the Together article on childhood cancer patients and the COVID-19 vaccine.
Will We Still Have to Wear Masks and Stay Socially Distanced After Getting the Vaccine?
Yes, more research is needed to understand how long immunity lasts and whether someone who had the vaccine and gets infected might still be able to transmit the virus to others.  Also, it will likely take several months, perhaps more than a year, before everyone can get the vaccine.

Even after you get a COVID-19 vaccine, it is still important to take steps to protect yourself and others:  
Wear a mask 
Practice physical distancing 
Wash your hands frequently 
Watch for symptoms 
For more information on prevention methods, visit our COVID-19 section on Together.