Caregivers of Children with Cancer: Know Your Rights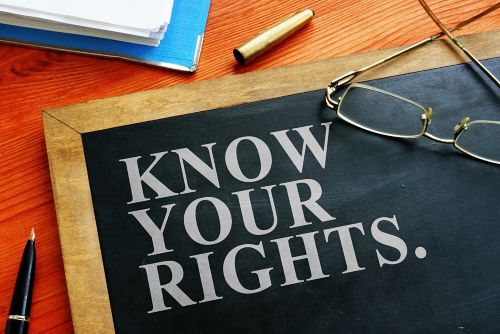 When your child has cancer, your legal rights as a caregiver probably are not the first thing on your mind. But knowing those rights may help you keep your job, income, and benefits.
It's important to learn what laws apply and which benefits at work can help support you. They are like puzzle pieces. Each person's puzzle looks a little different.
Fair employment protections
Federal fair employment laws may protect you. One example is the Americans with Disabilities Act (ADA). It protects employees with disabilities from discrimination at work. That means employers can't consider an employee's medical condition when making decisions such as hiring, firing, and promotions.
The ADA also covers caregivers of people with disabilities. Your employer can't treat you differently because you provide care for a child with cancer.
The ADA applies to:
Private employers with 15 or more employees
Employment agencies
Labor organizations
Joint labor-management committees
State and local governments
Federal legislative branch employees
A different law – the Rehabilitation Act of 1973 – protects federal employees.
States also have fair employment laws. Sometimes they offer more protections than federal laws. So, it is useful to learn about both. For example, some state laws cover smaller employers than the ADA does. For more information, visit TriageCancer.org/StateLaws.
Leave of absence laws
Leave of absence laws allow employees to take time off work to care for family members. These laws protect your job while you are on leave. They may also safeguard your health insurance if you get that through work.
The federal Family and Medical Leave Act (FMLA) allows employees to take up to 12 weeks of unpaid leave each year. The FMLA protects your job and health insurance while you are on leave. You can use that time to care for a child with a serious medical condition.
Caregiving can include help with:
Basic medical, hygienic, nutritional, or safety needs
Rides to medical appointments
Psychological comfort
Housework or paperwork
Organizing prescription medication or grocery shopping
The FMLA applies to governments, local schools, and private companies with 50 or more employees. You must work for the employer at least 12 months for at least 1,250 hours to qualify.
It's a good idea to ask for leave as soon as you know you need time off work. Check your employee handbook to see if your employer has a process for asking for FMLA leave.
Some states have leave laws. Some give paid family leave. Find more information at TriageCancer.org/StateLaws.
There are also local leave laws. Examples include local laws that give employees sick leave or kinship care laws that allow use of sick time to care for your child.
Employer policies
The law sets a minimum bar that employers must meet. Many provide more benefits and protections.
For example, an employer might provide health or life insurance benefits. It might also let you use vacation or sick time. Your employer might have rules that allow co-workers to donate their leave hours to you.
It is important to understand your benefits at work to figure out how to best use them. It can also be helpful to know how those benefits work with local, state, and federal laws.
For more information about rights of caregivers
Triage Cancer offers a free Legal & Financial Navigation Program to get one-on-one help. Visit TriageCancer.org/Employment and TriageCancer.org/Caregiving.
Article provided with permission from Triage Cancer.
©Triage Cancer 2022
Triage Cancer is a national, nonprofit organization that provides free education on the legal and practical issues that may affect individuals with cancer and their caregivers through events, materials, and resources.