Liz Sniderman, MSN, NP, CPHON
Pediatric Oncology Nurse
Stollery Children's Hospital
Liz Sniderman, MSN NP CPHON has been a pediatric oncology nurse since 2009. She obtained her Masters of Science in Nursing from the University of Pennsylvania in 2015, and then worked as a nurse practitioner with the solid tumor team at the Ann & Robert H. Lurie Children's Hospital of Chicago from 2016-2018. Liz then worked at St. Jude Children's Research Hospital as the Global Nursing Project Coordinator and as a nurse practitioner with the Hospitalist program until November 2021. Liz is currently pursuing a Masters of Public Health from Johns Hopkins University. She serves as the co-chair of the Global Health Nursing working group of the International Society for Paediatric Oncology (SIOP) and on the APHON Continuing Education committee. Liz is currently working as a pediatric oncology nurse practitioner at the Stollery Children's Hospital in Edmonton, Canada.
Posts by Liz Sniderman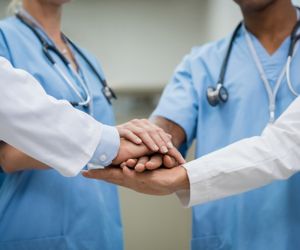 The cancer care team, stronger Together
February 15, 2022
Over the past two years, your health care team has come together to help make sure childhood cancer care continued. Even when health care providers couldn't be together physically, teams came up with new, creative ways to work.
Read this blog post