Happy 1st Birthday, Together by St. Jude™ Blog!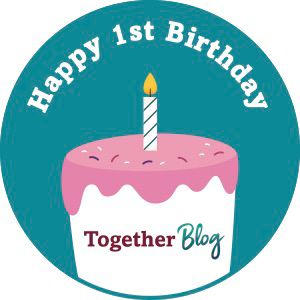 Feb. 1, 2022 — Today, the Together by St. Jude blog turns 1.
Exactly 1 year ago today, we published our first 2 posts.
The first article introduced the blog. It announced our mission – to feature a variety of voices on timely topics about childhood and adolescent cancer.
The second article focused on how childhood and adolescent cancer patients can stay physically active during and after treatment. It was written by Robyn Partin, manager of clinical operations for the Human Performance Lab at St. Jude Children's Research Hospital.
Many of our articles are written by St. Jude faculty and staff. But the Together by St. Jude blog features the voices of patients, survivors, and experts from places around the world.

First-year Together by St. Jude™ highlights include:
38 posts
25 authors
4 countries –Colombia, Peru, United Kingdom, United States
7 organizations and institutions —including Epic Experience, Dear Jack Foundation, First Descents, and Cancer Legal Resource Center

We heard from top leaders at St. Jude during Childhood Cancer Awareness Month in September. President and CEO James R. Downing, MD, shared insights about the progress made in improving care and treatment for childhood cancer patients and survivors.
Executive Vice President Charles Roberts, MD, PhD, shared his personal story of his career as a pediatric oncologist and scientist.
Both posts were among our most widely read.

Not surprisingly, COVID-19 was the topic written about most often. The pandemic has affected everyone, including childhood adolescent cancer patients and survivors.
Here are some questions to ask your child's care team if you're concerned about radiation exposure: 
The blog also featured many personal stories from cancer patients and survivors. My favorites were:
As we begin our second year, we want to make the blog even better. We need your help.
We would love to hear your story ideas.
Better yet – contribute a blog post.
Have an idea for how we can do better? Let us know.
Email us at together@stjude.org. We cannot wait to hear from you.