Together's Life After Cancer Section Helps Survivors Navigate Life After Treatment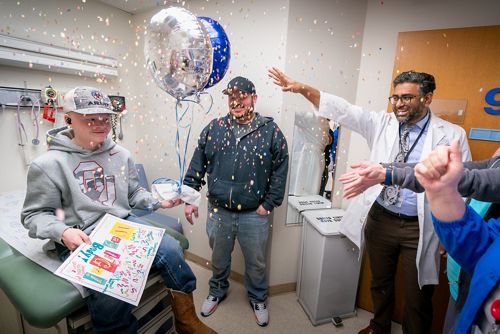 Survivors facing a new life after cancer treatment may feel relief, joy, and hope. These feelings may also cause stress about what the future holds.  
Families are often ready to return to their everyday lives. Yet, they may find that "normal" looks completely different now.  After spending so much time with the cancer care team, they may wonder about follow-up care.  

This new chapter after cancer is a huge time of change. People want to know... What happens next? 
Cancer affects many aspects of people's lives, even after treatment ends. To help navigate, we created a set of resources to answer questions survivors may have.   
The Life After Cancer section also covers current topics such as COVID-19. Do you have a suggestion, or is there a topic you would like to see more information about?  Please let us know by  emailing  together@stjude.org. We look forward to hearing from you.