Together Blog Features Timely Topics and Stories About Childhood Cancer to and from Providers, Families, Patients
Welcome to the Together Blog.
Powered by St. Jude Children's Research Hospital, the Together website launched in September 2018 as a comprehensive online resource for patients, survivors, and families affected by childhood cancer.


To date, we have reached more than 2 million people in more than 200 countries and territories. We have translated childhood cancer information into 8 languages: Arabic, Burmese, Chinese, English, French, Hindi, Russian, and Spanish.
So, why are we starting a blog?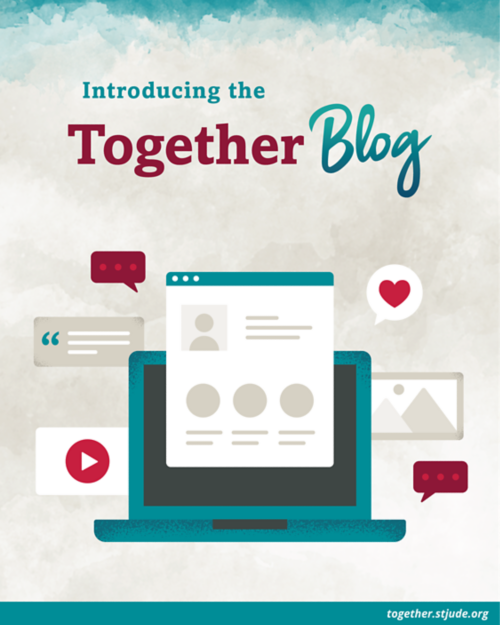 Together readers have told us they want to regularly hear the voices of childhood cancer care providers, patients, and families. A blog is a great way to do this. A blog also allows us to keep you updated about new information and stories on the Together website.
Finally, and maybe most importantly, a blog is a great way for us to connect with you, our readers.
As we plan our future, we think it is important for you to be a part of it. Our blog welcomes guest contributions. We will feature the voices of patients, families, and providers. We want you to share your story.
Interested? Please contact us at together@stjude.org.
We believe the Together Blog allows us to empower each other. No one should face childhood cancer alone. We believe that trustworthy information offers strength and hope, and shared stories bring us closer together.